Ebbw Vale Surveyors
Your local building surveyors in Ebbw Vale
Call on 01685 470 471 or 0800 880 6024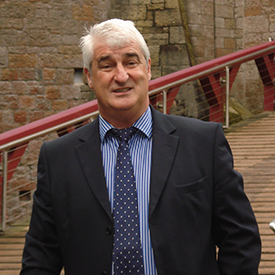 The practice is headed by Keith Batten, a Chartered Surveyor with over 30 years post-qualification experience - an expert in home surveys and asset management work across Ebbw Vale.
Keith upholds strict ethical and practical standards. As a surveyor, Keith also has the experience to provide reliable, accurate and expert reports on any and all defects.
A little background on Ebbw Vale property:
Ebbw Vale is a town in North-West Gwent. It was once home to several coal mines, iron and steel works, with the steel works at its height (1930s - 40s) being the largest in Europe. In 1992 Ebbw Vale hosted the last National Garden Festival which ran for 5 months.
Our Ebbw Vale Property Surveying Services:
Acquisition Advice
Building Insurance Valuations
Building Reinstatement Valuations
Building Survey
Commercial Property Surveys
Commercial Property Valuations
Condition Reports
Dilapidations Reports
Expert Witness Reports
House Purchase Survey
House Purchase Survey with Valuation
Land Valuations
Landlord and Tenant Services
Matrimonial Property Valuations
New Build Assessments
Pre-Purchase Survey Report
Probate Property Valuations
Property Tax Valuations
Property Valuations
Ratings Appeals
Residential Valuations
RICS Full Building Surveys
RICS Home Buyer Survey
RICS Home Buyer Survey with Valuation
Schedule of Condition
Schedule of Dilapidations
Snagging Reports
Structural Surveys
Contact our Ebbw Vale Surveying Office
Give us a call on 01685 470 471 or Freephone from UK landlines on 0800 880 6024. You can also email us on info@ebbwvalesurveyors.co.uk